General screening sessions will be held at Ace Cinemas Rockingham, for which tickets will soon be available to be booked via our dedicated FilmFreeway website. Dates and times for these will be updated soon.
Remember to keep up-to-date with all news and announcements through our social media sites: Facebook, Instagram, YouTube, Twitter and TikTok.
For General Session dates and times, go to our dedicated FilmFreeway site.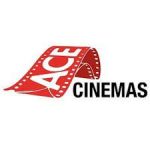 11.30 am | 4:00 pm | 6:30 pm
1 Syren St, Rockingham WA 6168
Purchase your popcorn, sit back and relax, be inspired, learn and laugh and connect with the films and documentaries from talented locals.